Fishing Location Highlight – Port Aransas Texas & Aransas Pass Texas
Port Aransas Texas
Port Aransas Texas and Aransas Pass Texas are two small towns separated by the local bay system and the Lydia Ann Channel. These two small towns are nestled between some of the best bay fishing in the state of Texas. Port Aransas is the only town on Mustang Island and while it is still small it has grown a lot in 1940 the population was under 500 in 2010 the population was recorded at 3,500. This small town has always been known for its beautiful scenery and legendary fishing.
In the early years Port Aransas was internationally known for its Tarpon fishing some of the best in the world they even have a famous Inn named Tarpon Inn that was added to the National Register of Historic Places in 1979. This inn has a wall full of tarpon scales they were signed by its visitors and hung on the wall. While Port Aransas is no longer known for Tarpon fishing weather changes and fish migrations over the years have moved the Tarpon farther east it is still renowned for its redfish, trout and flounder fishing year round. You can go on any day of the year and you will see people fishing off the jetties and from the beaches.
Aransas Pass Texas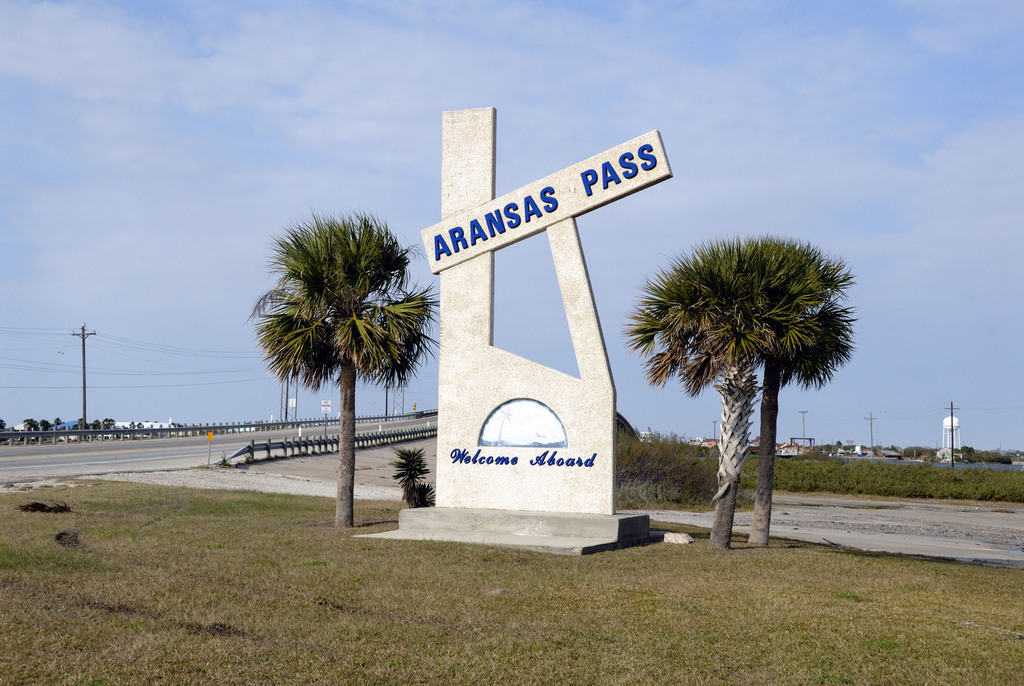 Aransas Pass Texas is located on the shore of Redfish Bay it is the bay that connects Corpus Christi Bay to the south with Aransas Bay in the north. Aransas Pass is known for Redfish Bay just as much as Redfish Bay is known for Aransas Pass. Aransas Pass and Redfish Bay are known to have some of the best inshore flats fishing in all of the Texas coast. From redfish to speckled trout and flounder you can find it all there. It has the small town feel combined with amazing fishing without being too far from modern comforts.
Planning A Fishing Trip?
The next time you are planning a fishing trip we highly recommend you consider a fishing trip in Port Aransas Texas or a Fishing Trip in Aransas Pass Texas. These hidden small towns will not disappoint if you love fishing and quant get a ways. Fishing is the stitching that holds this area together. Go and enjoy it you will have an excellent and relaxing time.
Port Aransas & Aransas Pass Fishing Guides
If you are going to visit this area and want to have an excellent time fishing guaranteed. We highly recommend one of our own writers Eddie Jenkins with Ingleside Fishing Charters he has been fishing these local waters for over a decade and is a good guy as well. You can find his site here www.inglesidefishingcharter.com he has a fishing guide in Aransas Pass TX as well as a fishing guide in Port Aransas TX.